The Rise and Rise of NIKE,Inc.
Nadal-Check. Federer-Check.S. Williams-Check. Sampras-Check. Agassi-Check. Well, the one thing that all of them have/had in common is the 'Swoosh.' Most of you might be familiar with what I'm talking about. However, for those who aren't, it's none other than the mega sports brand NIKE. So, you might be wondering WHY NIKE? Almost everyone knows about this super-brand and has some NIKE Gear, but what one doesn't know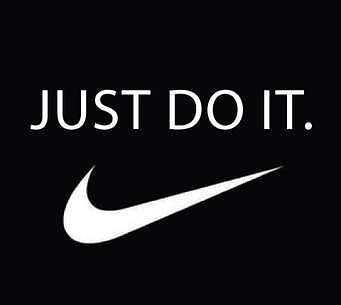 is the story behind the immaculate success of this brand NIKE, derived from the goddess of victory in mythology. (Please note that I have just finished 'Shoe Dog', so my fan craze for NIKE has gone over the moon. If you haven't already bought a copy, buy it NOW.)
NIKE was formed as the Blue Ribbon Sports Company by the now billionaire mogul -Phil Knight- way back around the 60s-70s. It started as a 'Crazy Idea' from b-School (Stanford Graduate School of Business), saw many ups and downs and finally reached the point where going public was the only option left for the owner.
Knight went on a world tour after graduating from B-school and sought to go to Japan to meet some interested parties to make his shoe. On meeting the Onitsuka company owners, he managed to secure a deal with them to import Tiger shoes to his native state Oregon, from where he planned to go global. Knight's former University of Oregon track and field coach, Bowerman, was his partner and shoe designer. They started with a meager 1,000 dollars, each party contributing 500 each. Phil's enthusiasm for promoting his gear was close to none at that point. Soon, their sales boomed but they were still in debt. A time came when their main bank refused to give them any more credit. A few years later, Knight started to produce NIKE shoes along with making the Tiger ones, which led to a tough legal battle with Onitsuka. After a year of fighting out the case, Knight's team managed to win the proceedings and ended their relationship with the Japanese company forever.
Despite these legal battles, the Blue Ribbon brand kept on growing and the sales figure reached unprecedented levels. They were close to their arch rivals-Adidas- or may have even surpassed them. Then came another setback. The US Tax department fined them for USD 25 million for a clause that they thought was a collective effort of their competitors. Nevertheless, these people at Blue Ribbon did not believe that they were doomed. Phil kept on promoting his brand. On the other hand, he fought with the court to remove the 25 million clause. As the sales kept booming, this setback did not cause them any problems in the end. The Government decided to take only 9 million and close the proceedings.
With most of their problems over, NIKE took on the entire world market. They bought stores in a variety of cities and countries and one could see the Swoosh everywhere. The US Olympic Trials had athletes wearing NIKE products. Starting from the Romanian tennis player Ilie Nastase, the company signed on various players and teams. Somewhere around the 80s, NIKE invented the NIKE Air and this became a revelation of sorts in sports history. They decided to compete with their counter-parts and produced sporting gear and apparel as well.
Today, we see this hugely popular brand called NIKE, but it's journey to the summit hasn't been so smooth. What we can learn from it is the simple fact of life to have faith and to dream big. Believing in one's dreams and fighting hard to achieve them is what one needs to do. NIKE has been one story that has inspired me to kick up and get moving. I'm sure it will motivate you all out there. So, take the goddess of victory in your kitty and JUST DO IT!
​
P.S.- The name NIKE was chosen due to lack of time. Phil Knight didn't really think that it was quite suitable. But, then the rest is HISTORY.